Rosalie Ellen "Rose Bud" Catlin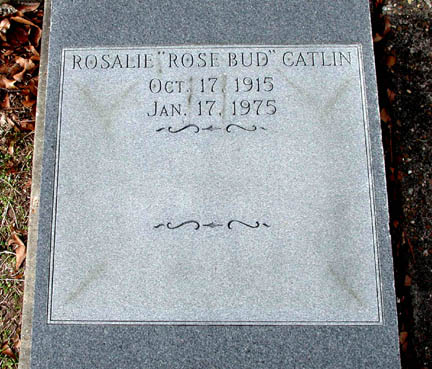 Rosalie Catlin
LAKE CHARLES – Graveside services for Rosalie Ellen Catlin, 59, of Upland, Calif., will be at 10 a.m. Friday at Goos Cemetery under the direction of Hixson Funeral Home.
Miss Catlin died Friday evening at her home in Upland after a brief illness.
She was a native of Montrose, Colo., and daughter of late Frank D. and Rosalie Jessen Catlin, pioneer residents of Lake Charles.